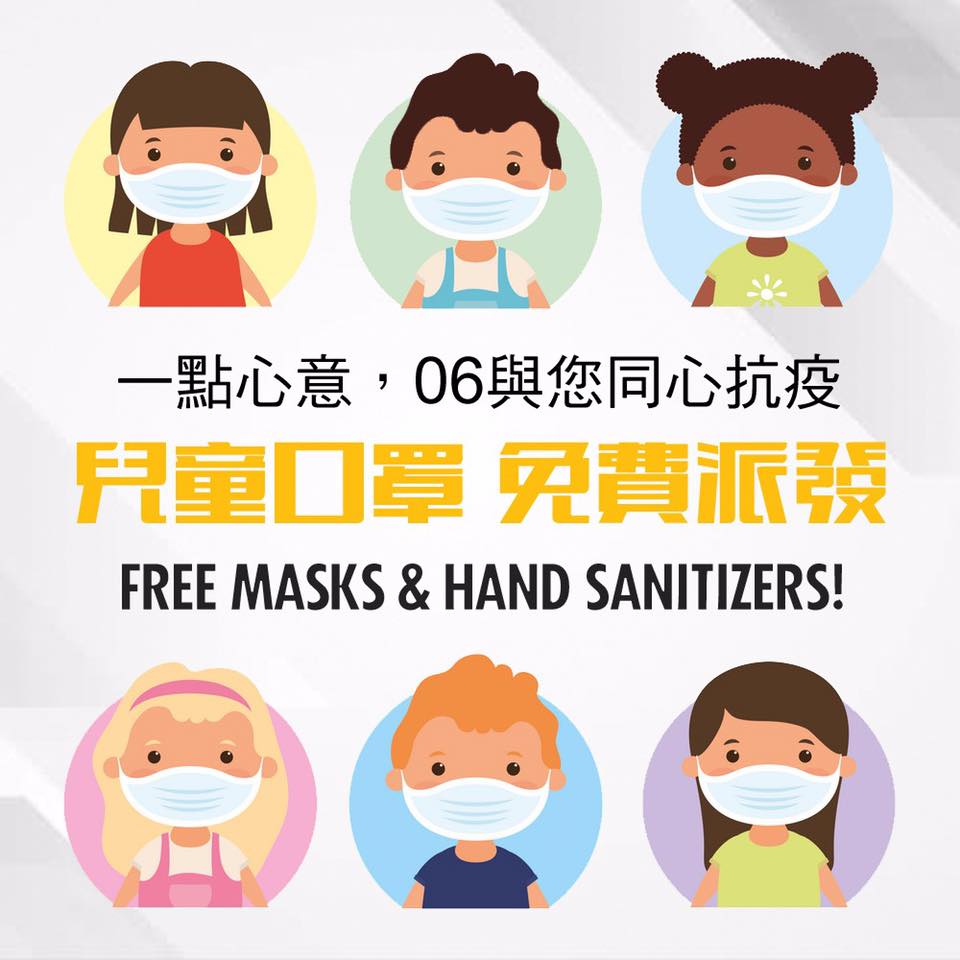 [06 will fight the COVID-19 with you!]

✅ This program is only for 06 Unitedís official youth members of season 2019/20.

✅ We only accept online application.

✅ Qualified member(s) will received 20PCS of children size masks and two bottles of 1OZ sterilizing hand sanitizer.

✅ Each member can only apply for ONE application.

✅ Apply period: From May 18 to May 31, 2020.
Applicant must fill in the following information:

1. Member's full name

2. Member's DOB

3. Parent / Guardianís email address

4. Full name of the member's parent / guardian

5. Item delivery address

6. Training location

Please ensure all of the information provided is correct

==============

✅ After verifying the information from the club, applicant will receive an email confirmation

✅ Subject to the confirmation email since the give-away item is limited.

✅ The club will arrange either volunteer staffs or post service for delivery service.

✅ All give-away items will ship out before mid-June.

Special thanks to the following sponsors of for supporting this program:
Great Eagle Group Inc
Na Industries International Corp
Limited Stock! First come first served basis. 06 UNITED INC - All rights reserved.